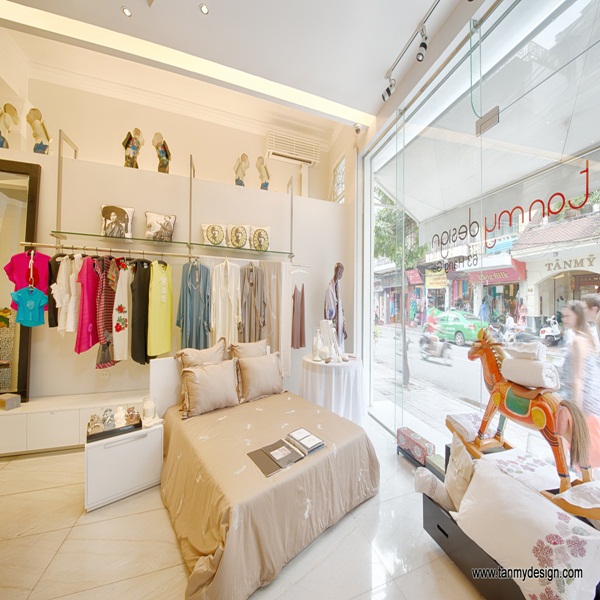 Tanmy Design
Offer details
Discount 10% on total bill for Shinhan cardholders (not applicable fo jewelry)
This discount rate will not be added in other promotion (if any)
Validity
From 01/04/2019 to 31/03/2020
Apply at
TanMy Design Shop – 61A Hang Gai, Hoan Kiem, Hanoi. Hotline: 024 3938 1154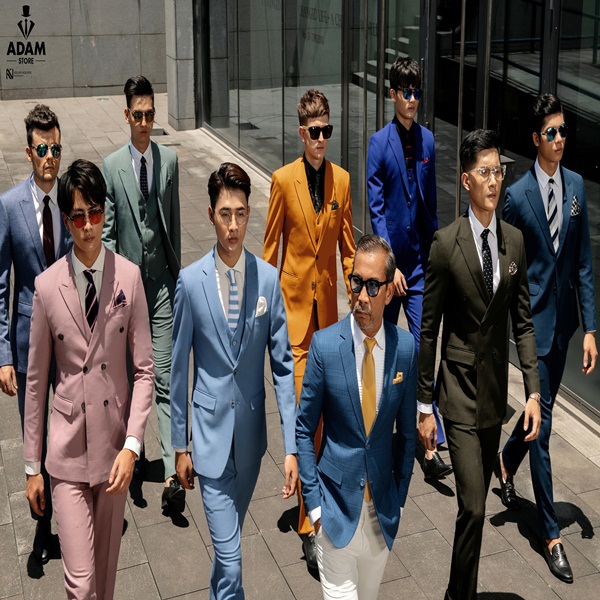 Adam Store
Offer details
Discount 10% on total bill for Shinhan cardholders, apply for the ready-to-wear suit

This discount rate will not be added in other promotion (if any)
Validity
From 01/04/2019 to 30/12/2019
Apply at
All Adam Store's showrooms in nationwide
Website: www.adamstorevn.com
Anello
Offer details
Discount 20% for all products at store.
Discount 20% for all products via online http://anello.com.vn by promotion code: SHINHANXANELLO
This discount rate will not be added in other promotion (if any)
Validity
From 01/04/2019 to 01/07/2019
Apply at
Anello:

3F - 27 Crescent Mall -

101 Ton Dat Tien, District 7, HCMC
AConcept Vietnam
Offer details
Discount 10% on total bill
Validity
From 01/04/2019 - 31/03/2020
Apply at
Speed L App
Promotion details
Discount

 

5%

 

on payment from VND 500,000  by Shinhan Consumer Credit Card.
The maximum discount amount VND 50,000/ payment.
Discount 5% for one eligible transaction/per card/per day. (In case customer have more than 1 eligible transaction. Only the first transaction will get discount)
Unlimited number of prizes everyday
Promotion period
From 20/07/2018 - 19/07/2019
FPT Play
Offer detais
Discount 15% on payment gateway of FPT Play with Shinhan Cards
Promotion Code: FPTSHB15
Applied to the packages: Giai Tri Package, Phim Dac Sac Package, EPL - Serie A Package
How to use promotion code:
Step 1: Chọn gói dịch vụ cần mua Choose the applied package on FPT Play
Step 2:  Choose duration & pricing of package
Step 3:  Input Promotion Code and press " Apply"
Step 4: Process payment
Offer Period
From 01/01/2019 - 30/06/2019
Eligible cards
All Shinhan/ANZ credit cards
Booking channels
Shopee
Promotion details
Discount VND 150,000 

 

on total bill from

 

VND 1,000,000

 

purchased at

 

Shopee

 

on every Wednesday during Promotion period. 
The promotion is applied

 

for first 100 eligible transactions on each Promotion day

 

during Promotion period.
During the Promotion period, each Eligible Shinhan Cardholder can only receive maximum one (01) discount per month and maximum four (04) discounts for whole promotion.
The promotion is not applied with other discount codes. 
Promotion period
06 March 2019 – 26 June 2019 
The promotion has seventeen (17) days, apply on

 

every Wednesday

 

during the Promotion period ("Promotion day"). 
Promotion day is counted from 9.00am to 24.00pm.
Cheong Kwan Jang
Offer Details
Terms & Conditions
Apply for all valid Shinhan/ANZ Credit Cards; Shinhan/ANZ Debit Cards; and Shinhan Corporate Cards.
This discount rate will not be added in other promotion (if any).
The higher discount rate will be applied depending the promotion (if any) at the buying date.
Apply at
Level 1, Thao Dien Pearl, 12 Quoc Huong, Thao Dien Ward, District 1, Ho Chi Minh City
Cafe de Bodyfriend, R2-48 Cao Trieu Phat, Hung Gia 3, Phu My Hung, Tan Phong, District 7, Ho Chi Minh City
An Com Chua Restaurant, SH05 Park 5 - Vinhomes Central Park, 208 Nguyen Huu Canh, Binh Thanh District, Ho Chi Minh City
Robins.vn
Offer Details
Discount 15% on total bill (Maximum: 150,000 VND)
Promotion Code: SHINHAN19 (Input code before payment to get discount)
** Condition applied:
The program is applied on all Shinhan/ ANZ cardholders
Applying for Wednesday, Thursday and Friday
Apply on both Robins.vn và Robins App
Unlimit order amount
Each customer can get discount once a week
Not applicable for some products that says "This product does not apply to vouchers or other promotions".
H:CONNECT
Offer Details
Discount 10% on original price for Shinhan/ANZ cardholders
Validity
25/10/2018 - 25/10/2019
Apply at
All H:CONNECT stores
H: Connect : Level 2, Cresent Mall, District 7, HCMC
H: Connect: Level 2, Landmark 81, Binh Thanh District, HCMC
H: Connect : Level 2, Vincom Nguyen Chi Thanh, Dong Da District, Hanoi
H: Connect: Level 1, Vincom Plaza, Hai Chau District, Da Nang
Gunich
Offer Details
Discount 10% on total bill for Shinhan/ANZ cardholders
Validity
15/10/2018 - 15/10/2019
Apply at
All Gunich stores
73bis Ham Nghi street, Dist 1, HCMC
182 Nguyen Thi Minh Khai street, Dist 3, HCMC
Floor L3-12 Landmark 81 - 771 Dien Bien Phu street, Binh Thanh Dist, HCMC
419 Le Duan, Da Nang city