08/06/2021
Dear valued customers,
Shinhan Bank Vietnam Limited ("The Bank") would like to inform you about the most common types of fraud, as well as the recommendations listed below, in order to secure your information and accounts: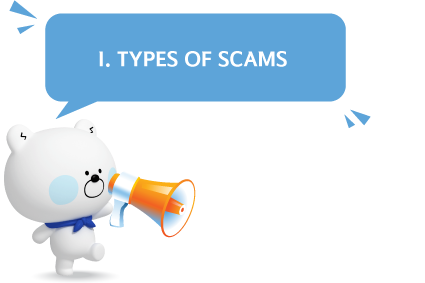 1

Scammers impersonate the bank by making automated calls, sending SMS and posting on websites/social networks with contents as belows:

Introducing products/services to customers

Requesting information from customers (*)

Sending links to customers to get information (**)

Receiving and responding to customers' queries about banking products and services

(*)(**) Customers may be required to provide personal information, account information (such as a password, account secret number, M-OTP, transaction history, etc…), or Internet baking/SOL Mobile Banking, card information (card number, validity date, CVV/CVC-card security code…) and customers' information stored in The Bank's database.

2

Scammers impersonate bank employees and documents (such as an employee card, a consumer loan approval notification, etc…) in order to obtain prepayment of loan application fees and insurance fees.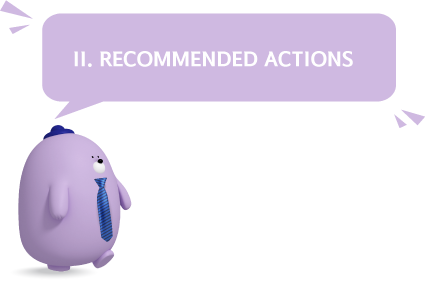 1. Please be aware that The Bank does not use automated calls to customers and does not force consumers to provide information through links in SMS or emails.
2. The Bank's documents/seals information and official channels:
You should carefully examine the information provided by The Bank and only rely on information obtained from official sources.
3. Be cautious when receiving information via emails, text messages, phones, or social media messages. Do not open files or access links attached to emails, messages... that contain unknown original information or links to fake websites.
4. Protect your personal information at all times, and do not share confidential personal information with any individual or organization through unauthorized links, emails, phone calls, messages, and other channels....
5. Install and update copyright operating systems, browsers, applications, and other software on computers, smartphones, and electronic devices used for financial transactions on your regular basis.
6. Monitor banking transaction information on a regular basis and register automatic message alerting services to control information and ensure safe online transactions.
7. Log out as soon as the transactions are completed or when you don't use Internet banking/SOL Mobile Banking.
8. Take the following precautions if you detect fraud or suspect you are being scammed:
Disable the Internet Banking/SOL Mobile Banking.

Change the password for Internet Banking/SOL Mobile Banking/ATM cards… and others.

Immediately contact our Contact Center at 1900 1577.

Visit branches/transaction offices of Shinhan Bank during business hours for assistance.

Notify to appropriate authorities as soon as possible.
We do hope that you will increase your vigilance and strictly protect your financial information to avoid asset loss.
Sincerely,
Shinhan bank vietnam Limited