18/12/2017
Ho Chi Minh City, August 21st, 2017 - Shinhan Bank Vietnam ("Shinhan Bank") officially announces a Memorandum of Understanding on cooperation with Online Mobile Service Joint Stock Company ("M_Service"). Before signing the memorandum, Shinhan Bank and M-service have signed a contract to link Shinhan's customer account numbers with MoMo e-wallet, expectedly to be executed by the end of September 2017.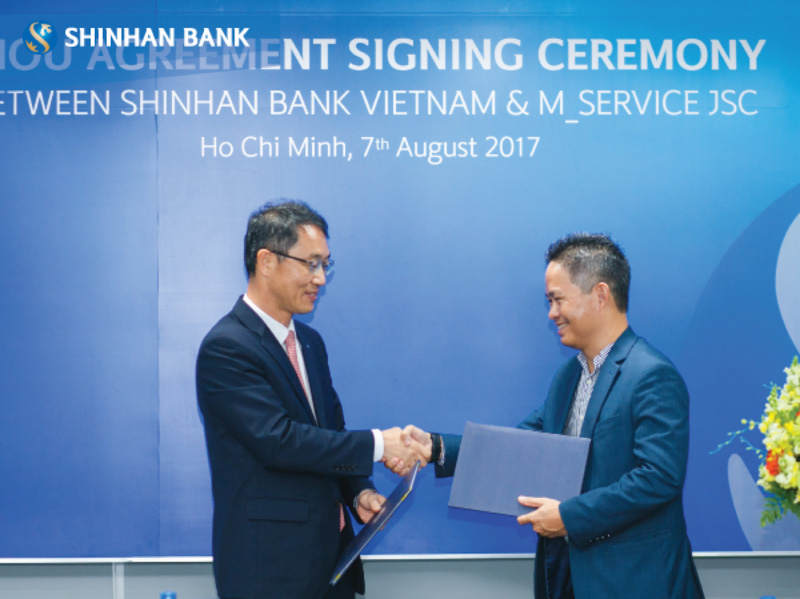 This memorandum is considered as a necessary step to strengthen the relationship between Shinhan Bank and M-service to enforce the development of financial services with digital applications in Vietnam. This cooperation will open a new development direction in attracting customers to use Shinhan's modern and convenient digital banking services. At the same time, existing and prospective customers of MoMo e-wallet will also be offered new banking services from one of the strongest foreign banks in Vietnam.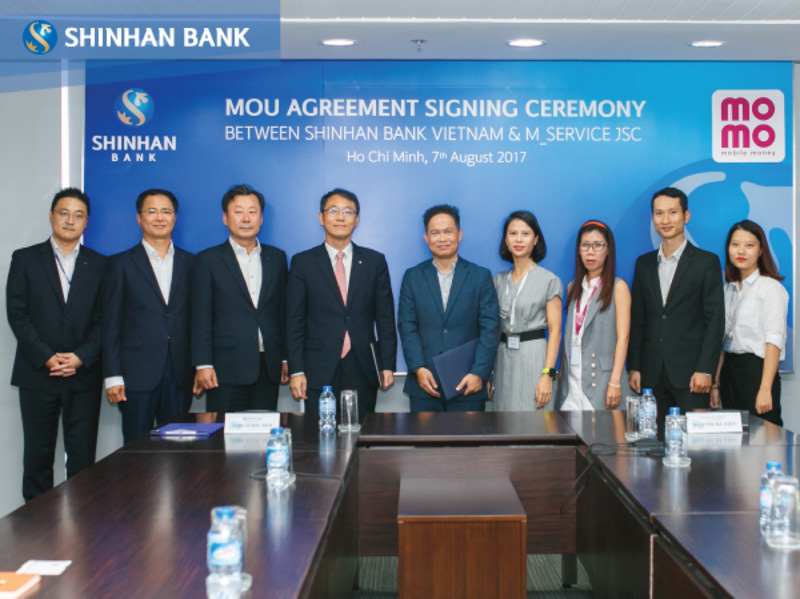 Mr. Shin Dong Min, CEO of Shinhan Bank Vietnam, said: "One of Shinhan 2017's strategies is to globalize digital banking, and with MoMo e-wallet, we believe our strategy will be successfully implemented".
Detailed information on the financial services provided by Shinhan Bank and MoMo e-wallet will be updated on Shinhan Bank website: www.shinhan.com.vn