Outstanding incentives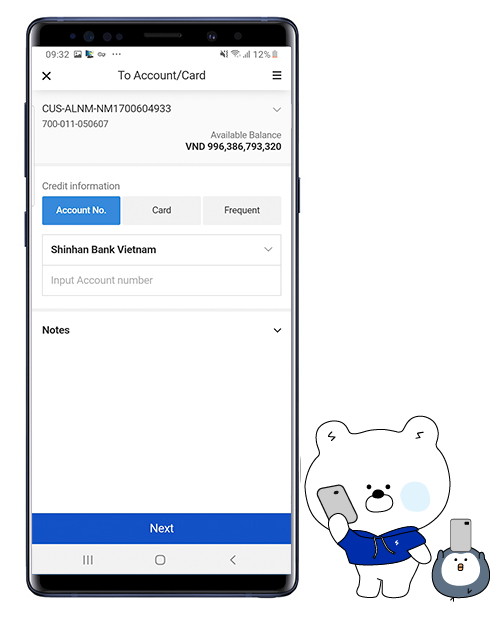 Up to 50% discount
of transfer fee via internet banking/sol
Free overseas remittance to beneficiary account at Shinhan Bank Korea.
Discount of fee for overseas remittance at only 0.11% for beneficiary at other bank in Korea.
Transfers limit up to VND 500.000.000 per day for M-OTP and above VND 500.000.000 per day for A-OTP
Service functions
Fast domestic money transfer 24/7 (IBT)
Money transfer via mobile phone
Service tariffs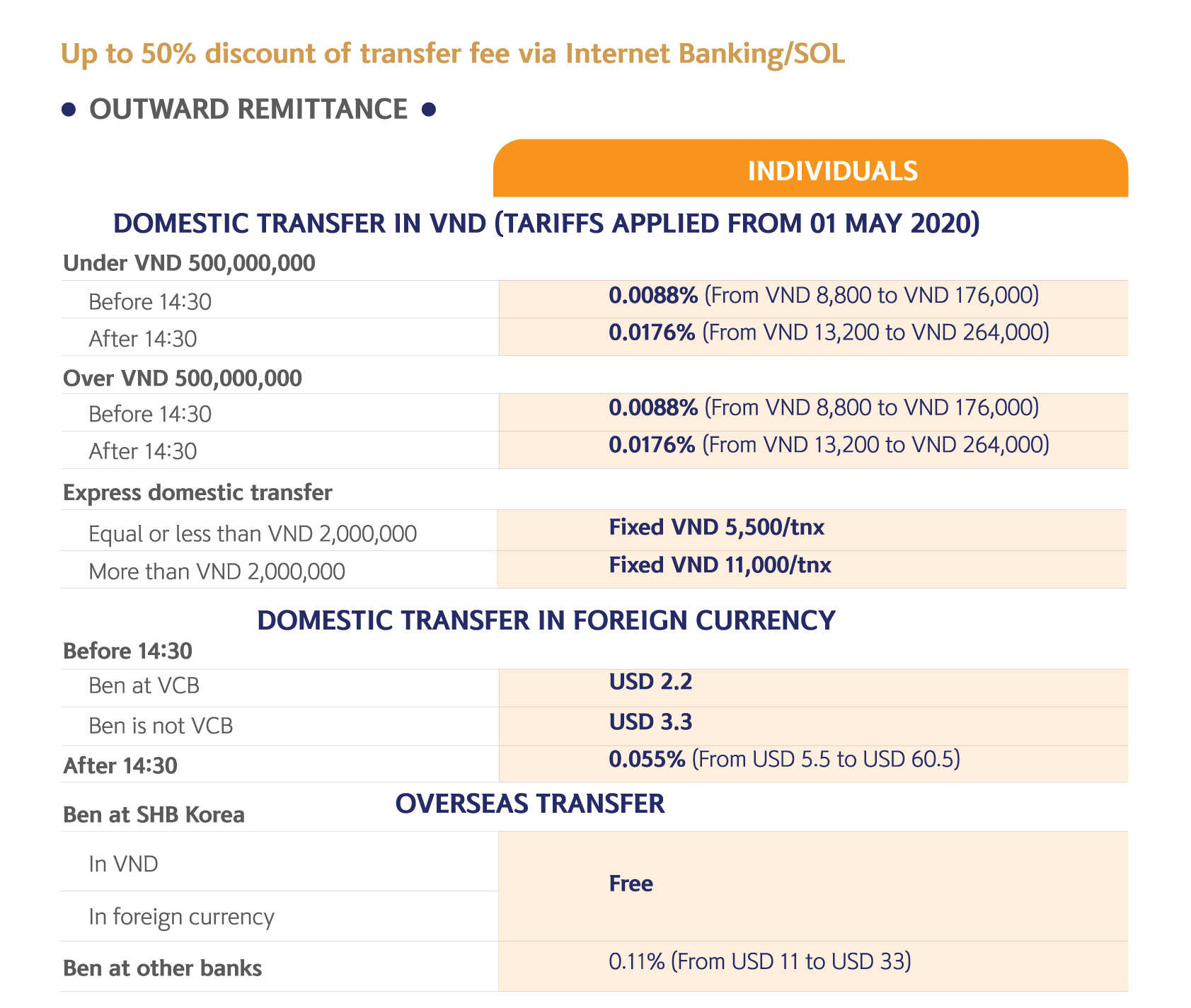 Click here for detail tariff
Special Promotions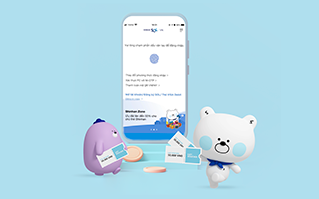 From September 08th to September 30th 2021.
View more