Outstanding incentives
Comprehensive solution
for card management
Fast, convenient and clear card inquiry.
Redeem point and cashback direct on the mobile application to customer's account.
One- click for E-commerce payment register.
Service functions
Card information/cardholder management
Card Rewards: Shinhan Point, Shinhan point Redemption
Card Payment: Pay in advance each transaction; statement prepayment, amount of late payment/payment on the statement date
Sign up for installments: Applicable to transactions from VND 3,000,000 or more
Cash advance: Cash advance up to 100% of your credit card limit.
Register/Cancel the Ecommerce service
Card Products
Please refer to the card products and services here
Special Promotions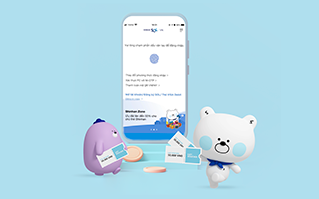 From September 08th to September 30th 2021.
View more