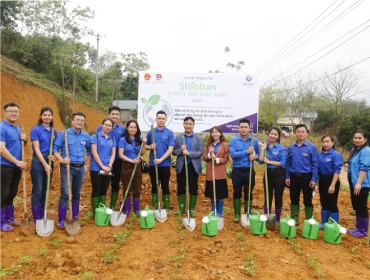 30/03/2022
In March 30, 2022, response to the Government's call to plant trees, Shinhan Bank Vietnam cooperated with Vietnam New Agency to conduct the "Shinhan - For a Green Vietnam" program with a total value of VND 95 million. Shinhan representatives participated in this activity and planted 500 trees in Son Duong district, Tuyen Quang province.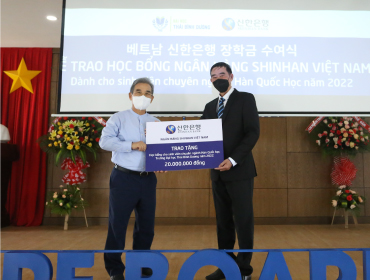 22/02/2022
In February 22, 2022, Shinhan Bank Vietnam representatives have visited and attended the Scholarship awarding ceremony at Ocean University on the occasion of celebrating Hangeul Day - Korean Alphabet Day. Shinhan Bank Vietnam representatives awarded the scholarship to 05 students with total value of VND 20 million.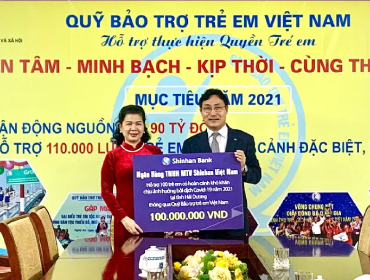 13/12/2021
Through the National Fund for Vietnamese Children, on March 5, 2021, Shinhan Bank Vietnam donated VND 100 million to support 100 disadvantaged children who are directly affected by the COVID-19 pandemic in Hai Duong province. From September to December 2021, Shinhan Bank Vietnam also donated VND 300 million to support 180 children in Ho Chi Minh City.