18/12/2017
HO CHI MINH CITY – On 04July 2017, Shinhan Bank Vietnam and AIA Vietnam, two Asia leading financial players, have showcased their latest digital technologies for customer at the joint event "Fueling customer experience with digital".The event marks the debut of a re-invented customer experience with AIA bringing the latest technologies to Shinhan's customers. With the shared focus on customer experience, both Shinhan and AIA have made technology innovation the focus of their business.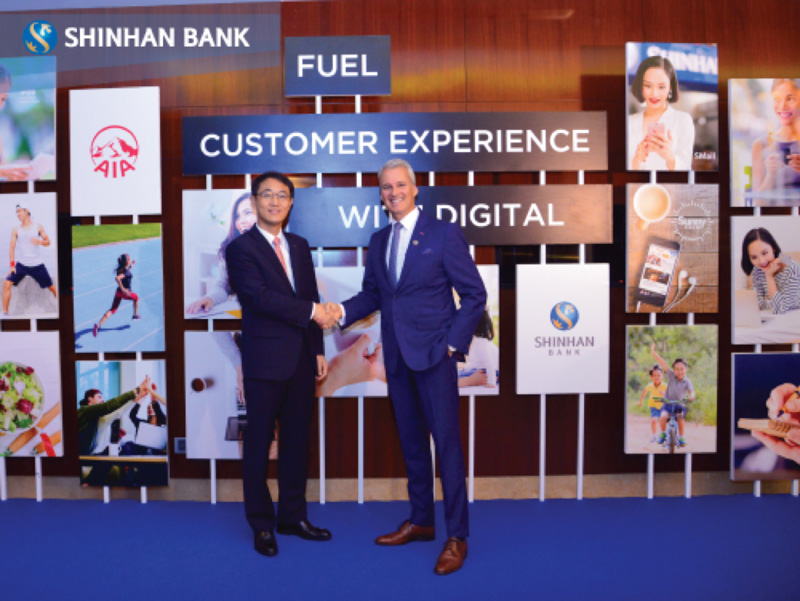 A shared passion to transform customer relationship & experience
Both AIA and Shinhan puts customer at the central of the business. Customer satisfaction thus is the key measurement of success for both companies. This does not only come from what products and services are offered to customers, but also from how they are delivered, through out the process.
Shin Dong Min, CEO of Shinhan Bank Vietnam shared: "Customer relationship and experience has always been our focus. With this mindset, we have started digitalizing our banking services via Digital branch services to ensure our customers are always served quickly, efficiently and safely. Working with AIA, a leading insurer but also a customer experience innovator with complete digital services capabilities, we hope to bring to Shinhan's customers an even more completed innovative experience with insurance products and services."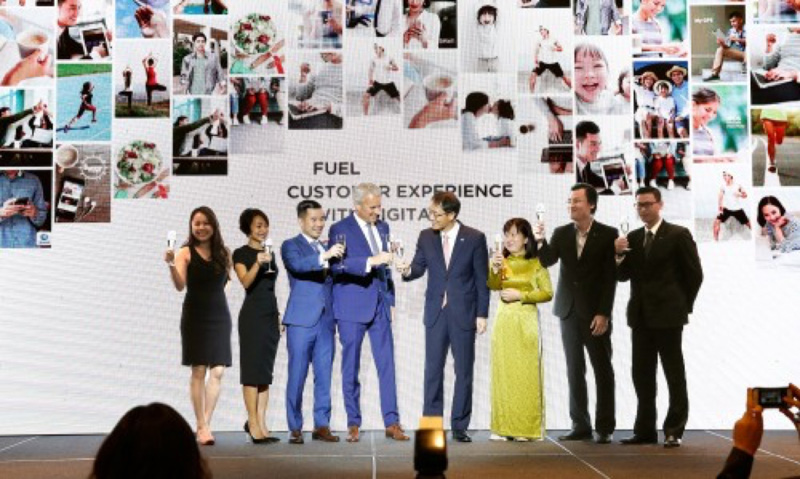 Wayne Besant, CEO of AIA Vietnam said: "Innovations including technology innovations is the core of our efforts to step change the customers experience with insurance products and services. With Shinhan Bank we share the passion in creating a smooth and seamless customers journey– before, during and after buying products. Our finest digital technologies, My Portal, iPOS, AIA Vitality app will enable this great experience.We will complement Shinhan by bringing all these innovations to all the branches, providing customers with utmost convenience."
Fuel customers experience with digital capabilities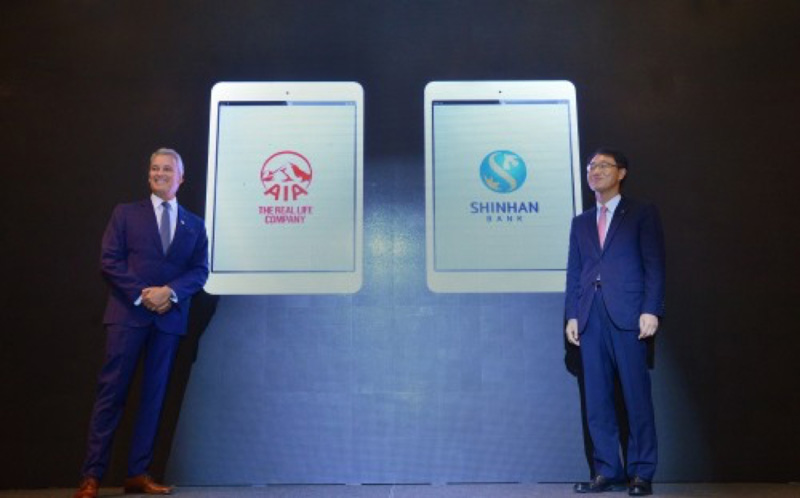 With technology and innovation at the central of customer experience transformation, AIA and Shinhan have engaged leading innovative technologies in to the business operation, offering a seamless customer experience.
Shinhan has offered customer a digitalized experience, from the Digital branches service, to the 24/7 Sunny Bank, as well as the Sunny Club apps that offers lifestyle and entertainment informations.
To enhance the customer experienceand provide a completed service to Shinhan customers, AIA will bring the latest technologies: with AIA's interactive Point of Sales system iPoS, customers are able to get financial health check, consultation, products illustration and paperless product visualization via one unique point of entry on ipad.AIA's My portal help customers to stay connected 24/7 with all their enquiries - track policy status, pay fee, as well as check the status of their claim with the new add-on myGPS.
Besides financial technologies, AIA also bring to Shinhan's customers unique wellness program AIA Vitality – a program helps customers live a longer, healthier and better life by encouraging them to have healthy habits. Incentivized healthy activities scheme is integrated into interactive platform such as vitality.com and Vitality apps.
The digital capability is what makes Shinhan and AIA different, and as the largest life insurer in Asia, AIA will fuel Shinhan Bank with even more innovative technologies – tocontinuously elevate Vietnamese customers' experience.