30/10/2018
On 6th November 2018, Shinhan Bank officially launches "SOL" – a new Mobile Banking application with outstanding features: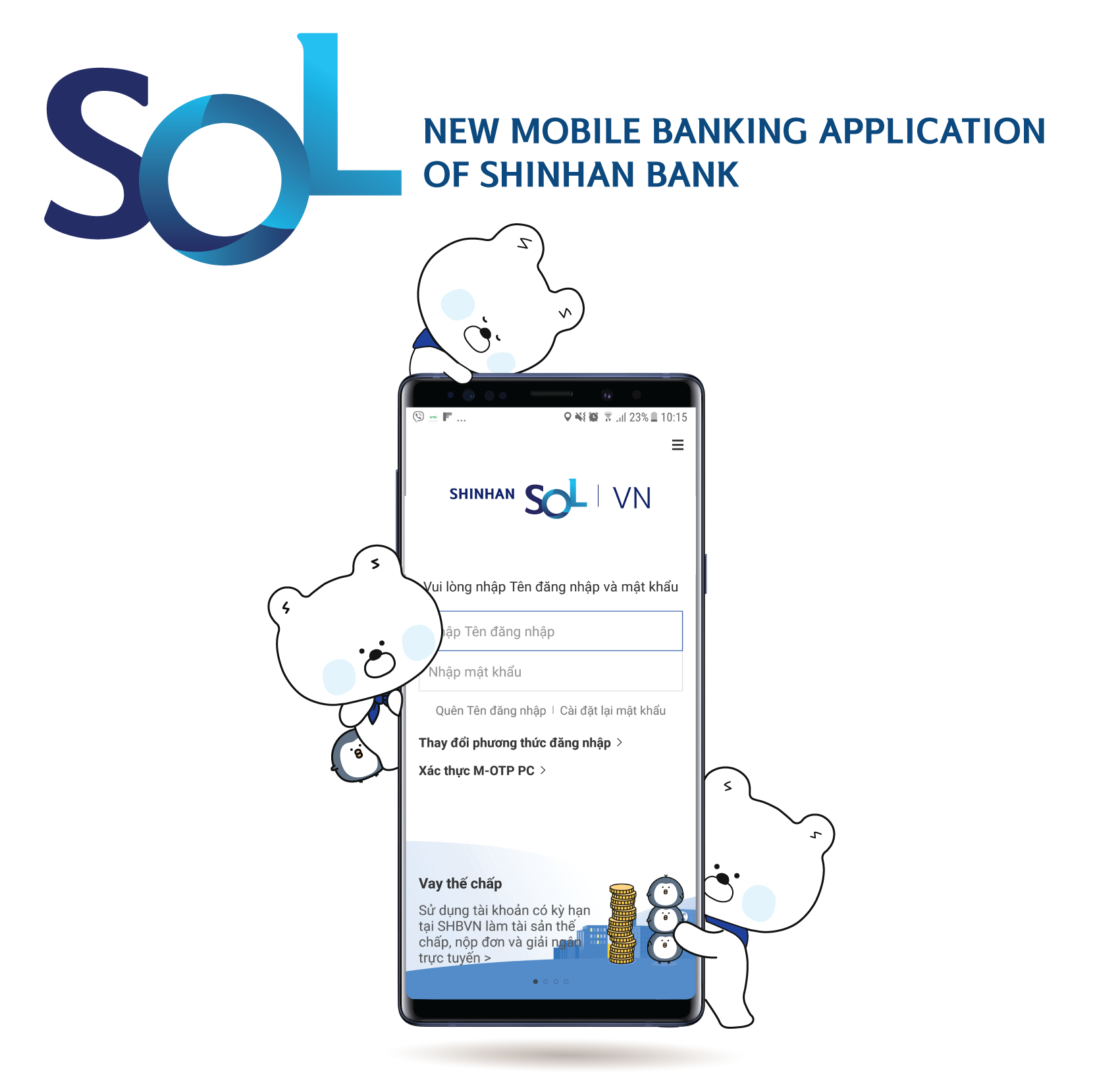 Customize the interface at customers' usage habits.
Secure login with pattern/ fingerprint/iris or password identification.
Add function of money transfer to phone numbers and integrate all transfer functions in one screen.
The SOL application will replace the current "S-Bank 2.0" one, and therefore, "S-Bank 2.0" is maintained for a further 30 days and will become void after that time.
For customers who install the "Auto Update" feature in their phones, the "S-Bank 2.0" application will be automatically updated and change to "SOL" if your phones are connected to Wifi. At the same time, customers can access the App Store or Google Play and type keyword "SOL Shinhan Vietnam" to download the app for use.