18/12/2017
Recently, while many foreign banks have shrunk their scale of operation in Vietnam, Shinhan Bank Vietnam ("Shinhan Bank") has been continuously investing in both the South and the North of the country. Since 1993, Shinhan Bank has also been a rare international bank that reinvested all its profits back in Vietnam. During our interview, Mr. Shin Dong Min - General Director of Shinhan Bank Vietnam -affirmed that the bank's top priority is to sustainably develop and to grow together with the Vietnamese market.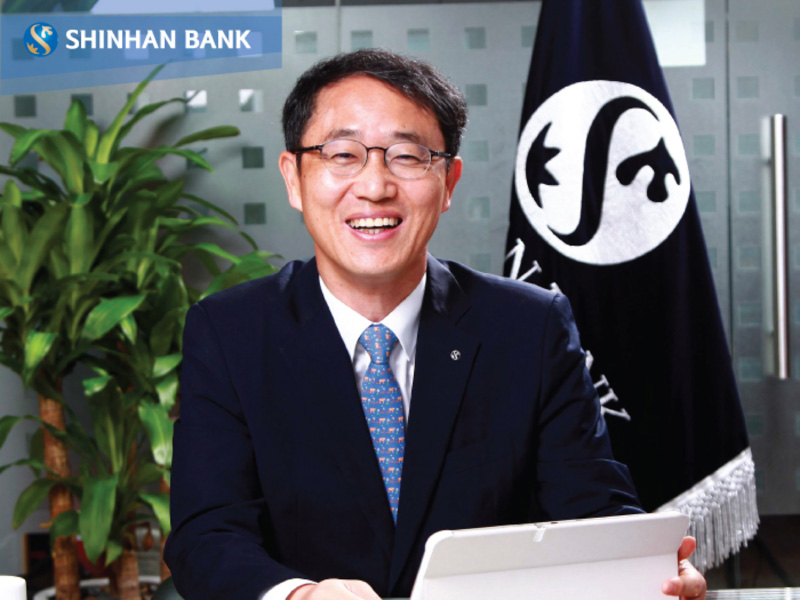 Shinhan Bank is a member of Shinhan Financial Group, one of the four largest financial groups in Korea. So can you share some more information about Shinhan Bank, as well as some advantages inherited from the parent corporation?
Shinhan Financial Group is considered the pioneer group in financial holding in Korea. Based on the strong financial strength and advanced credit system of the parent group, Shinhan Bank is now leading the financials in Korea with total assets of $338 billion and more than 18,000 employees In order to fulfill the financial needs of our clients with the highest professionalism, we have built and formed a worldwide operation network.
Can you please list some important milestones of Shinhan Bank during the operation in Vietnam?
We are proud that Shinhan Bank is one of the pioneer organizations to promote the diplomatic relations between Vietnam and Korea by establishing the first Representative Office of Shinhan Bank in Ho Chi Minh City in 1993. Two years later, we had a branch here. In 2009 Shinhan Bank became one of the first 100% foreign-owned banks to be licensed in Vietnam.
In 2011, Shinhan Bank once again proved its solid commitment in the Vietnamese market by merging with Shinhan Vina Bank and officially changed its name to Shinhan Bank. In the past 25 years, Shinhan Bank has become one of the largest foreign banks in Vietnam with 18 branches and transaction offices in Ho Chi Minh City, Hanoi, Binh Duong, Dong Nai, Thai Nguyen, Hai Phong, Bac Ninh and Vinh Phuc, with 90% of customers being Vietnamese. At the end of 2016, our total assets have reached $2.5 billion, while bad debt ratio is below 1%.
In the context of an increasingly competitive and selective market, what are the factors that make Shinhan stand out in the Vietnamese market?
The factors that make the difference and competitive strength of Shinhan Bank in Vietnam are strong financial resources, high quality human resources and above all, modern technology. This May, Shinhan Bank has officially launched its Digital Branch service. This is the first time this service has been introduced in Vietnam, allowing customers to carry out diversified banking services anywhere rather than going to a branch like usual. Most recently, we have partnered with Samsung Pay to provide phone payment service, in lieu of regular payment cards, through POS facilities at points of sale such as supermarkets, shops, restaurants, etc. If payment cards were used to replace cash, now technology has taken another step by using electronic payments over the phone to replace traditional cards, including ATM cards, Debit Visa and Credit Visa. Payment will be easier and safer than ever.
Along with the deployment of Samsung Pay, Shinhan Bank also cooperated with Samsung to launch Biometric Verification Service when using Mobile Banking on Samsung phones. Instead of the normal way of verification using usernames and passwords, Shinhan's customers using Samsung phones can now log in and use Mobile Banking on their phones with their fingerprints or iris. Shinhan Bank is the first partner, both in Vietnam and globally, of Samsung to bring this service to customers.
It is known that Shinhan Bank has acquired ANZ's retail segment in Vietnam. With this decision, what are Shinhan's expected goals in the next three years and in the long term in the Vietnam market
Shinhan Bank has long been known as an important partner of Korean FDI companies in Vietnam. However, in order to sustainably develop in this market, Shinhan Bank also needs to develop its retail banking alongside the already mature and stable corporate banking segment. The retail banking business in Vietnam is very large and through this deal we expect to achieve the best balance between the two key businesses. Recently, ANZ has strengthened its retail segment through consumer lending solutions. So, by buying ANZ's retail segment, we believe that Shinhan Bank will contribute positively to the retail banking industry as well as to Vietnam's consumer economy.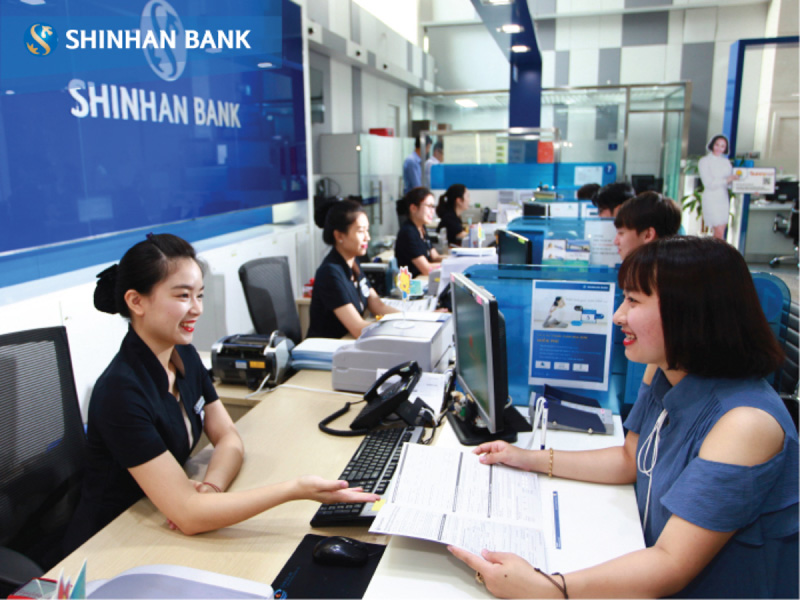 Buying ANZ retail segment with the ambition to conquer Vietnamese customers, are you confident that Shinhan Bank has understood the needs and thoughts of Vietnamese consumers? Currently, in Shinhan's company structure, how many % are Vietnamese?
I have had 13 years working in both the South and North of Vietnam. In each specific location, I and the Korean managers have been striving to adapt and learn the local business culture, thus trying to capture the needs of the people, as well as the local economic pulse. Currently, 96% of our employees are Vietnamese. Shinhan Bank is also happy that Vietnamese customers account for 90% of our total customers. In the near future, Shinhan Bank will continually expand its network throughout the provinces and improve our service quality, to serve customers in the best way possible. In addition to comprehensive financial services, customer service procedures in accordance with Korean standards are also strictly enforced at Shinhan Bank. Transparent service fees, simple procedures, and market-leading security technology bring peace of mind to our customers. We believe that when we raise our customers' satisfaction, the value of our business will also increase.
Beside, Shinhan Bank is committed to strictly comply with all the environmental, social and government matters. In addition, we are focused on supporting the local community where our company is doing business. One of Shinhan Bank's outstanding annual social activities is the Chap Canh Tai Nang Scholarship program for university students in Hanoi and Ho Chi Minh City, with the scholarship value of 32,000,000 VND per case. Since 2015, Shinhan Bank collaborated with chains of Nu Cuoi restaurant to cook charity lunches for the poor. In addition, we also organize Green Day on the last Wednesday of every month for all Shinhan employees to do community service and clean the streets where their branches operate. In the coming time, Shinhan Bank will continue to arrange more meaningful activities.
Thank you Sir!