18/12/2017
"How delicious this beef is!", "So lucky that I have this meal at the hungry time", "These Korean guys serve me good beef"… These smiling voices, excited faces and hot serving beef meals fulfilled a happy day Nu Cuoi 4 House, 132 Ben Van Don, Dist. 4, HCMC, on the last March 19th. More than 35 Shinhan Bank Vietnam members, including Vietnamese and Korean ones, gathered together for a meaningful cooking and serving of 550 beef dishes. Being valued more than VND 12 million, these delicious dishes were a warm lunch for unprivileged people at Nu Cuoi 4 House. This Shinhan Bank Vietnam charity activity not only brought happiness but also a nice and practical support to poor cases.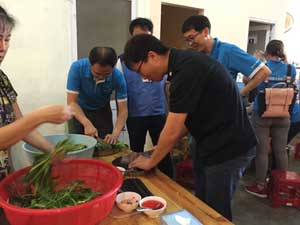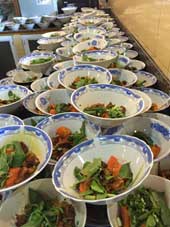 "Every Shinhan bankers, from high level ones to staff, all contributed extremely well in their charity activity" – a volunteer at Nu Cuoi 4 House shared, "Korean directors not only served meal but also washed dishes themselves. I especially noticed the General Director thanks to his big smiling and respectful bow to all the poor ones. They were all really kind and sympathized with unlucky people".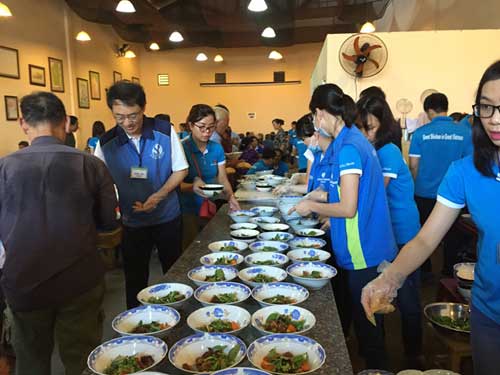 Shinhan Bank Vietnam has collaborated with Nu Cuoi 4 House to host this charity since 2015. To be considered as a good sharing traditional activity, all Shinhan Bank Vietnam members gather and cook lunches for unprivileged people at Nu Cuoi 4 House three times per year. This is a very meaningful Corporate Social Responsibility activity of Shinhan Bank Vietnam, besides other program to support the environment and poor cases.