18/12/2017
Shinhan Bank Vietnam hold the Charity Bike Run 2016 on the last May, 2016, in Can Gio District. Shinhan Bank delivered 30 new bikes valued at 60 million VND to unprivileged students at Ly Nhon, An Thoi Dong and Tam Thon Hiep Communes, Can Gio District, Ho Chi Minh City. The award ceremony took place warmly at Doi Lau Middle School, An Thoi Dong Commune, Can Gio District, Ho Chi Minh City.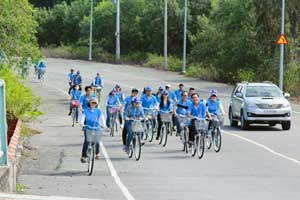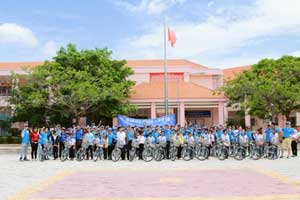 This is the third year Shinhan Bank hold the Charity Bike Run. This activity aimed to provide poor students with means of transport for them to have a good preparation for the upcoming school year. The outstanding point of this volunteer activity was that Shinhan Bank staff themselves rode these bicycles from Rung Sac area, Can Gio District, to the ceremony. This was a spirit contribution of Shinhan Bank employees to the Charity Bike Run as well as an act to bring joy to Can Gio students.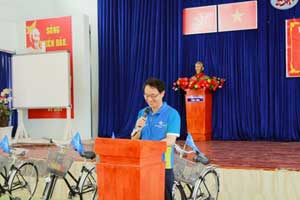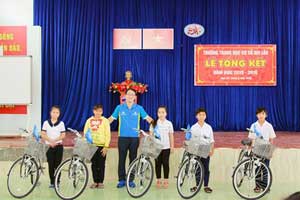 Mr. Shin Dong Min – General Director of Shinhan Bank, said: "The Charity Bike Run has been one of our annual meaningful corporate social responsibility activities of Shinhan Bank. Although the bike is small comparing to the hardship and the learning spirit of the students, but we always try to contribute and support wholeheartedly to the local community".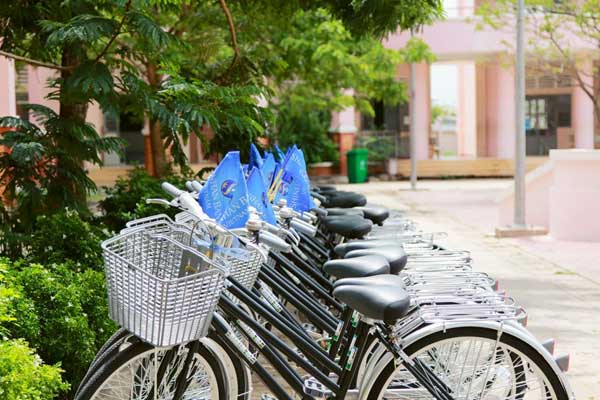 Also at the ceremony, Vo Nguyen Quynh Anh – a student of the 5th grade of The Vam Sat Primary School, Ly Nhon Commune, Can Gio District, shared: "I have ridden my grandmother's old bike to go to school but it has been broken down. My new middle school is around 7 kilometers from my home and I
was too worry about how I could go to school. Fortunately, Shinhan Bank has supported me a new bike and I am very happy. With this new bike, I can go to school faster and less tiring than normal".

Shinhan Bank Viet Nam's corporate social responsibility efforts focus on the support of the local communities in which its employees live and work. Besides Charity Bike Run, Shinhan Bank has hold other annual charity projects for underprivileged people in rural areas every Lunar New Year and Mid-Autumn Festival. We hope to sustain similar efforts in the future to improve the lives of the less fortunate in our community