Introduction
Optimize your corporate expense execution and management with special privileges from KOCHAM.
Top Reasons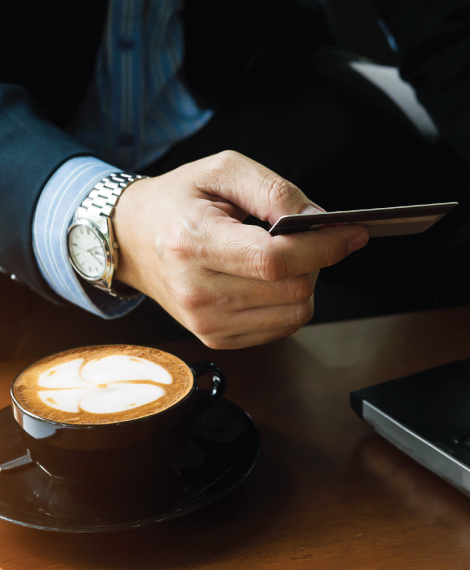 Business spending solution
Purchase first, pay later up to 45 days
Save time and simplify documentation process
Unburden foreign currency exchange and cash carrying for overseas business trips
Manage expense easily via SMS, Monthly card statement, Internet Banking and Mobile banking
Convenient payment tool
Easy and fast payment process at more than 33 million Visa point of sales worldwide
Ideal for placing order via telephone or the Internet
Exclusive privileges as a KoCham membership
Discount on more than 100 merchants in a wide range of categories: Food & Beverage, Accommodation, Beauty & healthcare, Shopping,...
Benefits
Accumulate Shinhan Point on every spending by Kocham - Shinhan Corporate Credit Card with accumulation rate of 0.1% (Equivalent to 01 Shinhan Point for each VND 1,000 spent) to redeem into cash
Bill payment service via Shinhan Visa Credit card
Now, it is so easy to make payment for your various monthly service bills with Shinhan Credit card bill payment service. This service is applied for all Shinhan Visa Consumer/ Corporate Credit card.
Eligibility
A corporation, an organization, or an institution meeting our card issuance criteria, and having a corporate bank account at Shinhan Bank Vietnam
A corporation, an organization, or an institution must be a membership of the Korean Chamber of Commerce in Vietnam (KOCHAM)
(*) For further details, please contact your nearest Shinhan Bank Vietnam or contact 1900 1577.
Required Documents
Business License/ Investment License
Seal & Registered Stamp certificate
CEO's ID card or passport
Delegator's ID card or passport in case of application via delegation
Other documents: Document evidences related to lending authorization within the corporate