Introduction
Customers installed Smail application on their mobile device can enjoy following functions:
Debit/Credit Notice: Notice will be sent upon any debit/credit transaction occurring to customers' registered account.
Financial Status: Customers can check their account financial status (Total Debit/Credit)
Memo: Customer can manage their transactions effectively by adding their own memo on each transaction
Bank Notice for marketing, news, announcement, financial info.
Benefits
Cost Effective: no registration fee, no service fee.
Convenient: no service registration, add memo for each transaction, management financial transaction 24/7
Safe and Simple: verify customer securely by account or Internet Banking Information, user friendly Interface.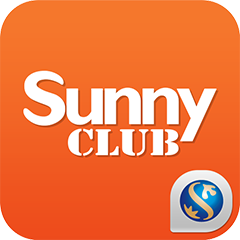 Introduction
Sunny Club offers interesting news & information about Korea to Vietnamese customers.
Style Hot trend about Fashion, Makeup…in Korea.
Enjoy Entertainment with Papepopo online comic, Travel, Shopping, Culture…
Taste Cuisine at famous restaurants, coffee shops, cooking tips…
Study Education with Korean Lesson for those like to learn Korean.
Media Updated videos about entertainment, sports…
Benefits
Register credit card, loan without coming to Branch/TO.
Guide about credit card service, cooperated merchants.
Provide privilege financial services for customers
Shinhan Zone of Shinhan Bank Vietnam with thousands of promotion & score redemption
How to Install
Follow 01 of below ways
Search keyword "Sunny Club" in Google Play or App Store.